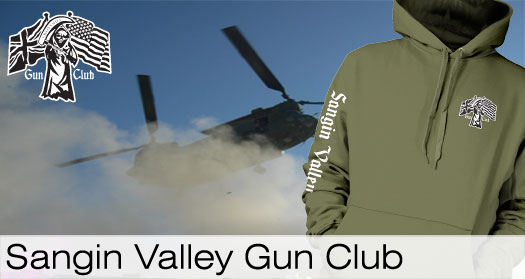 Welcome to the SVGC Shop. The Sangin Valley Gun Club was formed in 2013 & launched on Facebook by x3 American & x1 British member of the Military, each having served in Afghanistan's Helmand Province, including the infamous Sangin Valley.
After procurement of stock, the profit we raise from the sale of our clothing range will directly support the valuable work carried out by existing specialist charities working to address the mental injuries suffered by our honourable Servicemen & women who have carried the burdens of traumatic combat experience back home from foreign Battle Fields.

We hope you enjoy wearing our apparel & thank you for supporting our cause.
All orders are collated over a two week period and then processed within 7 working days. The longest an order will take is three weeks from time of order. Should your order be placed towards the end of the two week window, then you may well recieve your order within 7 working days.
Showing 1 to 16 of 16 (1 Pages)